We appreciate your continued support for Kyoani And Do Shop!.
From Feb. 1st (Fri), business hours of Kyoani And Do Shop! Physical Store on Mon – Wed and Fri, will be 10:00 – 17:00. No change of Saturday, Sunday and Public holiday.
We appreciate your understanding.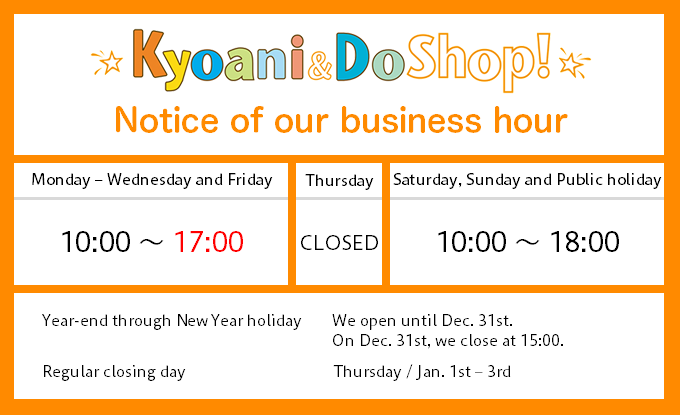 We will close the shop earlier or close temporarily, because of natural disaster strike or staff training.
We apologize for the inconvenience and appreciate your kind understanding.