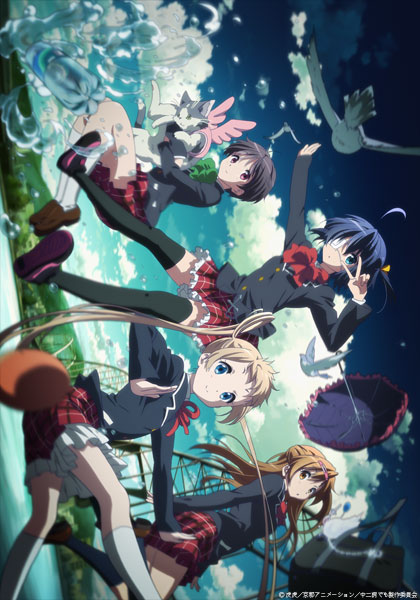 Official Website
Information
Yuta Togashi was used to be "chunibyo" (self-conscience).
Even though he ended it as he graduated from junior high, it has become an embarrassing memory which he wanted to erase into the dark depths.
"Vanish into the embrace of dark flames!"
The signature phrase is also enough to make him ashamed of himself.
On the day of entering high school,
"Seal it for the rest of my life!"
he decided to break up with his chunibyo mind to spend satisfying high school life.
Just at that time, he happened to meet a girl.
The girl was Rikka Takanashi who was in the middle of chunibyo.