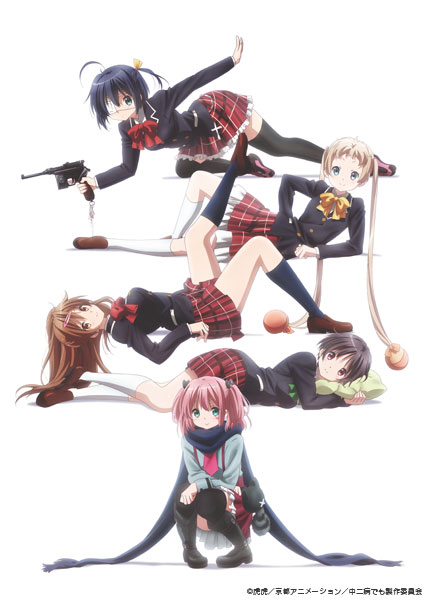 Official Website
Information
Rikka somehow has lost where to live and started searching her new home. However it didn't go well and she finally came to live with Yuta.
At the same time, Yuta's parents left him behind and had gone to Jakarta.
"Is this a start of living together?" They were both worried and excited.
But Kuzuha came back there to prepare for her examination. With relieved and depressed feelings, the strange community life of the three has begun.
On the other hand, there is a new family moved into the former house of Takanashi family.
They are Satone Shichimiya's whom Yuta admired and she calls herself Magical Saturn girl, Sofiaring SP Saturn the 7th. Like this, abnormally, Yuta's 2nd year of his high school life has started.