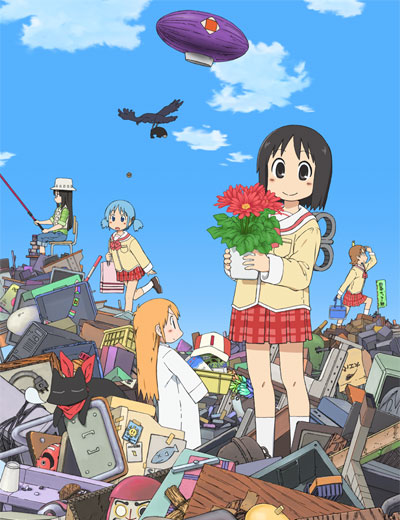 Official Website
Information
Yukko, a dreamy high school girl who tends to have delusion, is always surrounded by strange things such as robot and deer.
Tokisada high school is set in the center of the story, abnormal things like salmon and kokeshi (a traditional Japanese wooden doll) fly in the town, and kind of mysterious and surreal days start.
On the other hand, free and easy days pass on at the Shinonome laboratory where Hakase, Nano and speaking cat Sakamoto live.