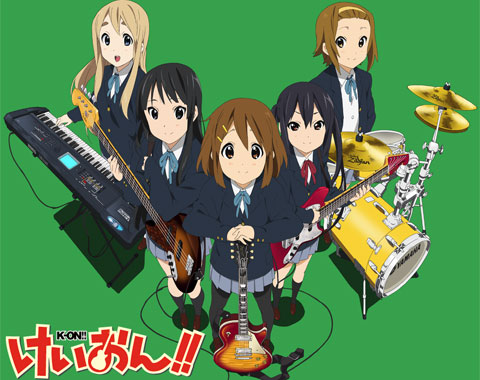 Official Website
Information
In the Spring of the 1st year in high school, Yui Hirasawa who was a beginner at musical instruments joined the light music club.
She spent enjoyable days such as camping, school festival, Christmas and having usual tea time in the club room with the other three members; Ritsu Tainaka, who is the club president, Mio Akiyama, who is a shy girl and Tsumugi Kotobuki, who is a placid person.
On their 2nd year, they welcomed an earnest junior, Azusa Nakano, as their new member.
They played as the band "Ho-kago Tea Time" in their 2nd school festival and could finish it very successfully.
Now they are greeting spring of the 3rd year in high school.