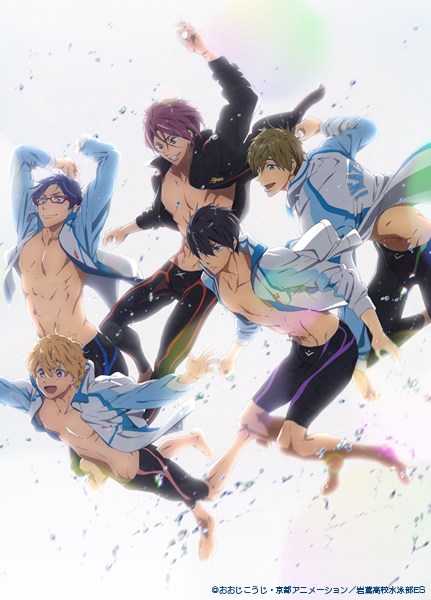 Official Website
Information
Through the last competition, Haruka, Makoto, Nagisa and Rei deepened their bonds.
Within passing ordinary days, each of them was showing their growth.
On the other hand, Rin has overcome his past and starts running to his dream.
And now he aims to make the best team with his new mates.
Iwatobi and Samezuka... Mates and Swimming... and their Future.
They are facing themselves and keeping their feelings in their bosoms, the new summer is now starting――.