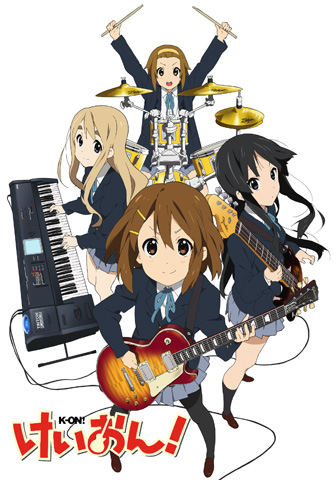 Official Website
Information
In a Spring, when freshmen decide what club they will join in, Ritsu Tainaka visits light music ("keion" in Japanese) club with her childhood friend Mio Akiyama.
But since the entire members of the club have already graduated last year, they need four new club mates to keep the club existing.
They welcome Tumugi Kotobuki as the 3rd member and search for the last one.
Then Yui Hirasawa who is a beginner in instruments comes to join to the club, but she misunderstands light music as a music which is easy to play like whistle.