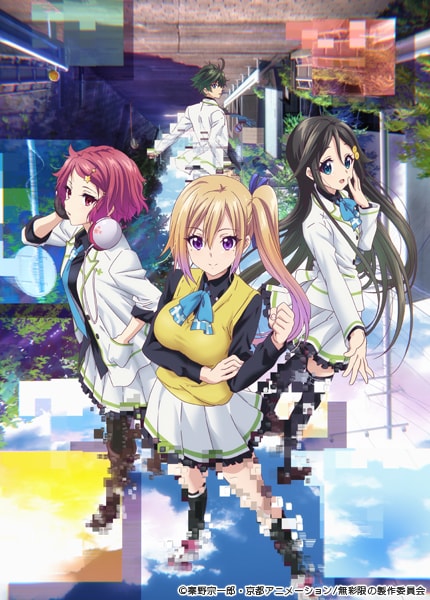 Official Website
Information
"Phantoms"…such as ghost, monster and UMA are the existence which people used to think they are just illusions.
In order to deal with the phantoms, "Brain Function Error Measure Room" was established at "academy". Haruhiko Ichijo, who is a member of the club, teamed up with his senior Mai Kawakami and has hard fights with phantoms every day.
And today, here comes a new request as usual to them!
This is a fascinating, tempting and enchanting school fantasy with superpower.
The Myriad Colors Phantom World which came out from KA ESUMA paperback is finally turned into TV series animation!!