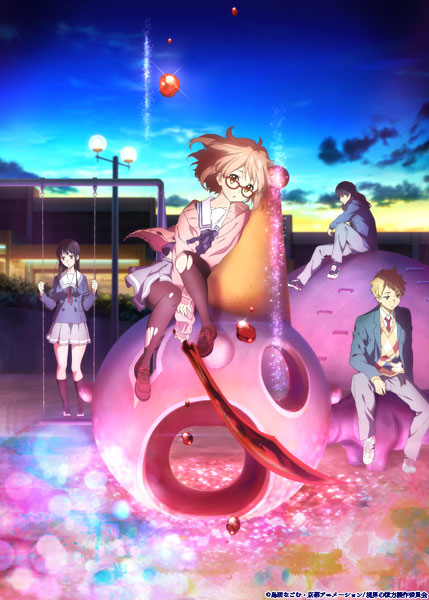 Official Website
Information
A girl who is the only survivor of "the tribe" and
A boy who is "half-youmu" and not expected to exist.
This is a story of them. One day, after school, the half-youmu boy, Akihito Kanbara, met a girl who is almost jumping from the roof top.
Her name was Mirai Kuriyama.
She was the last survivor of a certain tribe which has the extra skill of using their cursed blood.
Ordinary clubroom. Ordinary life. Ordinary world.
They supposed to live in these kinds of days.
However, when the survived girl and the half-youmu boy met, the world has changed.