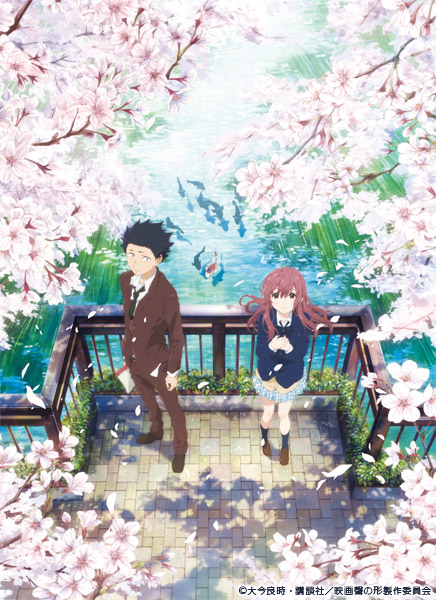 Official Website
Information
Shoya Ishida is a kind of boy who hates being "bored" the most.
He was a leader of the class at the elementary school and had an interest in transferred student Shoko Nishimiya with no harm.
Meeting with her released a boy from tedious days.
However, Shoya isolated from others because of the incident happened between Shoko.
5 years later, they grow up into high school student in different places.
Shoya keep close his mind since the "incident" and decides to go visit Shoko.
This is a story of a boy try accept a girl, people around him, and himself -.