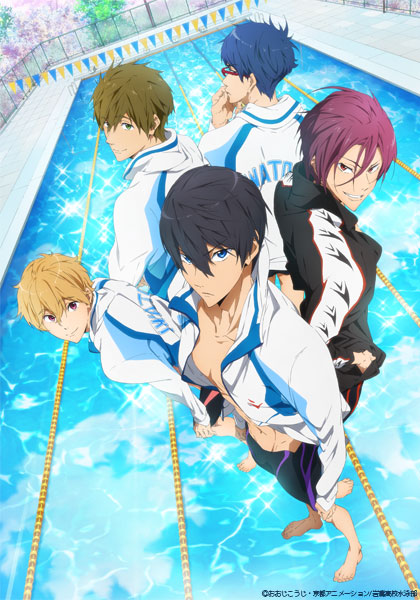 Official Website
Information
"I'll show you the difference between me and you!." Haruka Nanase loves touching "water" - "swimming".
Haruka, Makoto, Rin and Nagisa went to a same swimming club when they were in elementary school.
After they won the championship before graduation of the elementary school, they took their own ways.
Time has passed. While Haruka lives an idle high school life, Rin suddenly shows up before him. Rin challenged Haruka, and showed him the overwhelming strength. It can't be end like this.
Therefore, Makoto and Nagisa gathered with Haruka again and they organized the Iwatobi high school swim club with newcomer Rei Ryugasaki.
Haruka, Makoto, Nagisa, Rei and Rin.
This is a story of swimming, youth and bond of energetic high school boys.