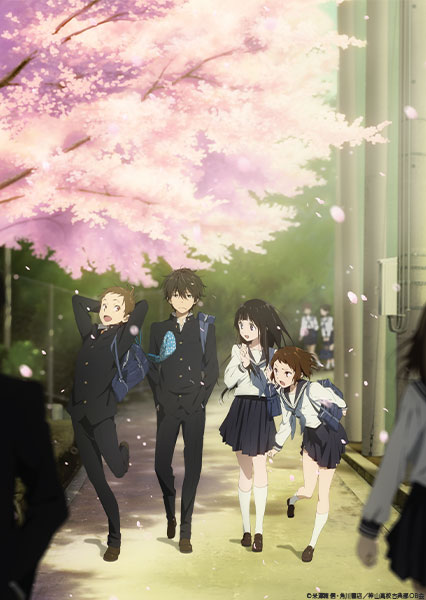 Official Website
Information
The Classic Literature Club series which was originally written by Honobu Yonezawa became TV animation!
Hotaro Oreki is in his 1st year of high school and his motto is saving-energy of him.
By some freak coincidence he enters the Classic Literature Club which is almost abolished.
The heroine, Eru Chitanda, is full of curiosity and met Hotaro at the Club.
Mayaka and Satoshi are old friends of Hotaro since their junior high.
This is a youthful school mystery in which these four of them solve various mysteries at Kamiyama high school.

"I'm curious!"

Hotaro's quiet and gray high school life has completely changed with this word!!