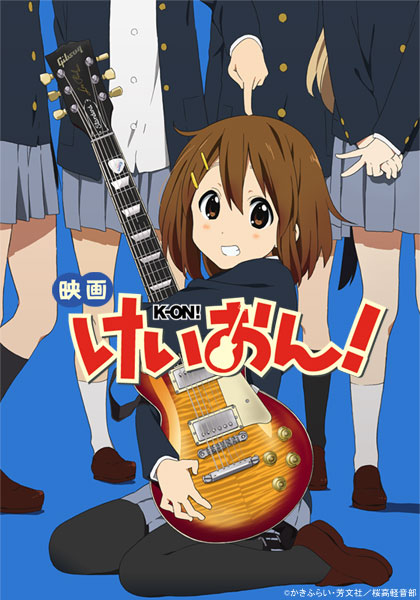 Official Website
Information
"After school returns!"

K-On! is always moving forward!!
The popular TV series finally turned into a movie!
The movie shows you the relaxing days of the Sakuragaoka high school light music club's five members which were not told in the TV series.
Yui, Mio, Ritsu and Mugi, the 3rd grade member of the light music club were awaiting their graduation.
They were spending their time relaxing in their club room with having teatime and talking about their band's direction.
One day, they heard about their classmates' planning to go on a graduation trip. Therefore Yui and her club mates decided to go on a graduation trip, too.
Azusa also happens to come together, each of them proposes where to go, and as the result of a lottery, they decide to go to London!
As they are packing the guidebook and other stuff for the trip, each one of them thinks of London.